I feel like every week is so busy and I'm always playing catchup. We had a half day furlough day today. I really just wanted to sneak back into my classroom to work instead I was good and went home. But don't worry I brought home plenty of work plus my school computer. Mr. J decided that he needed a three day weekend so him and Stout stayed home this morning. We also did a Costco run today.
Day 305: Picked up my November Subway Art
Day 306: Framed our engagement pic tonight. Now to get Mr. J to hang it up!
Now on to the November Currently. Go link up with Farely at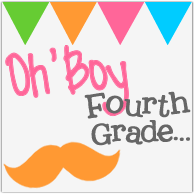 Watching: Mr. J and I have started watching the Sherlock Homes series. I'm totally addicted.
Loving: We finally have a planned weekend at home to do some work and relax!
Thinking: My team and principal have been talking so much about our low readers and what we are doing to help them. I'm consistently thinking about them.
Wanting: I could go for a good cup of tea but I don't want to move off the couch. Maybe Mr. J will get me one :-)
Needing: I need to someone to help lick all of our save the dates. Mr. J volunteered Stout but I think he might nibble them instead of lick.
Music: I play Beethoven's Moonlight CD that I got from Target during our writing time. The rule is you have to be able to hear the music so no talking :-)
Alright so now your turn to go link up!